Food Service Uniforms and Retail Uniforms
---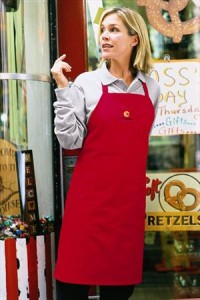 "We have been doing business with Ace ImageWear for over 40 years. Their service and attention to detail has exceeded our expectations."
— Skylar Thompson, President, Market Basket Food Stores
Studies confirm, uniforms and other apparel should play an integral part of any food service or food retailer safety program. In fact, many food manufacturers have established specific criteria for their uniform service companies to follow as part of their Hazard Analysis and Critical Control Points (HAACP) program. Ace ImageWear has experience at all levels of food service, from manufacturing through restaurant and grocery retail, and can customize a uniform program to not only keep your employees and customers safe, but project your company's image memorably and effectively.
Our most popular Ace Champion™ Rental Service Program provides you the assurance that no matter what dirt, grime, grease or other contaminants you all get into, we'll keep your work force looking their best week-in and week-out through our exclusive technologies and delivery service.
Ace ImageWear also features a Managed Microfiber Program delivering the latest in microfiber mop and towel technology that virtually eliminates cross contamination issues while saving you money. We can even provide additional cost savings and peace-of-mind through our customized mat rental and managed restroom services.