Petrochemical & Safety Apparel
---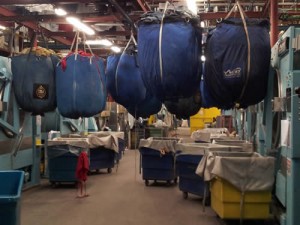 Ace ImageWear offers a complete line of flame resistant workwear for the petrochemical industry, support services and 70E compliance. Whether it's our core offering of Bulwark FR apparel or other specialty FR apparel, we'll outfit your team to be fully compliant, good looking and comfortable in their respective fields. For three generations, we've designed customized uniform and clothing programs to meet even the roughest and toughest industrial-grade requirements.
Our most popular Ace Champion™ Rental Service Program provides you the assurance that no matter what dirt, grime, grease or oil your workers get into, we'll keep them looking and feeling comfortable through the latest in work gear and our exclusive cleaning technologies.
Ace ImageWear also has a customized mat rental service specifically designed for manufacturing facility usage as well as a cost-effective alternative to paper towels with our cotton towel rental program. We can even provide additional cost savings and peace-of-mind through our managed restroom services featuring our exclusive "never out of stock" replenishment program for all dispensers and hygiene materials. Ask us about our one-week free trial!