About Ace ImageWear
---
Ace ImageWear™ has come a long way since its humble beginning in Clara and Ed "Ace" Heilman's basement in 1932. Over the last 80 years it has expanded and improved its range of services, becoming one of region's most trusted independent uniform suppliers. Now owned and operated by the third generation of Heilmans, the company is proud that it has not lost sight of the family values on which it was established.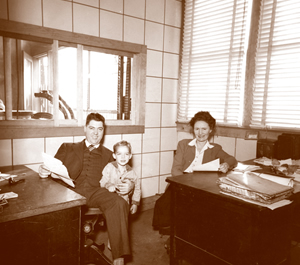 We specialize in customized service programs that help our customers control and protect their image. We offer uniform and safety apparel service, logo mats, mops and dust control items, microfiber products, towels and aprons, and restroom supply products for every industry.
From small boutiques needing weekly floor mat service to pharmaceutical behemoths needing daily uniform service, Ace can design a customer service program that's "a perfect fit" for any company. We serve businesses in all industries, including automotive sales and repair, manufacturing, distribution, food service, transportation, grocery and more.
As a midsize, family-owned company, we can offer what many of our bigger competitors can't: service that prioritizes integrity over profit. Founder "Ace" Heilman believed that service should always be done "on a first-name basis," and we do our best to continue that practice today. We take pride in our ethical billing practices and the responsiveness of our team. If you're still not convinced, check out the  Heilman Family Guarantee; it's one of the industry's best! To learn more about the history of our family business, read our story.