Wipe the floor with your competition
Using Mops from Ace ImageWear
Mops probably aren't at the top of your task list - we get it. So why not trust us to take them off the list completely?
Almost all workplaces benefit from the use of mops - schools, restaurants, warehouses, factories and more all rely on the mop for cleanup. With a uniform rental service in place from Ace ImageWear, adding mop rental and laundering into the equation is an easy choice to keep floors sanitary and safe.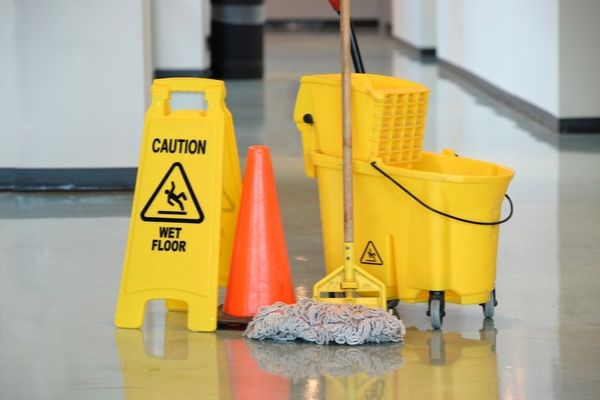 Dust Mops
Ace ImageWear has a range of differently sized dust mops for any situation. Gather garbage and other loose debris in one clean sweep.
Wet Mops
We offer the classic string loop mops for more standard work settings. This type of mop has been getting the job done right for decades.
Mighty Microfiber Mops
We supply microfiber mops for both wet and dry mopping, a stronger option than the string-loop mops that first come to mind. Why Microfiber? 
Absorption.

 

Microfiber mops are composed of extremely thin filaments (100 times thinner than a human hair) and absorb far more than the standard mop.
Cancel out cross-contamination.

 

If your workplace faces issues of cross-contamination like food processing, chemical or laboratories, and needs to take extra precautions during cleaning, Ace ImageWear can set you up with a one mop per room strategy. Take a microfiber pad, clean the room, and replace as you prepare to take on the next location.
Cleaning power.

 

Microfiber mops scrub over 90% more bacteria off of surfaces than your old string loop mop.
Customized Mop Rental Programs
We'll work with your facility manager to set up a customized mop rental or facility supply program that fits your needs. Your route representative will even work with your staff to show them how to make the most of the mops with ergonomic cleaning techniques and efficient practices.
Ready for your own mop rental program for your business? Whether just mops or looking for towels, mats, or more, we can help. Get a quote today.