Technology / Our Processes
Tired of Missing Garment Complaints?
Ace it with our TrAce Garment Technology!
One of the biggest complaints from uniform wearers is incomplete deliveries. No one likes to deal with the headaches of missing shirts, and especially pants! Businesses today are in a technology-first world. We've adapted all of our rental programs to include ultra high radio frequency ID tags so that all garments are accounted for and bundled together by uniform wearer for complete delivery
Our TrAce Garment Technology (and Application) pairs cutting edge technology with personal service – giving our customers immediate online access to their uniform program information.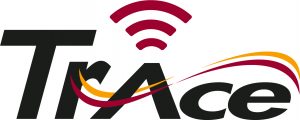 For Every Uniform Question, We've Got An App.
Ask about our web-based and mobile-friendly tools that put managing your uniform rental program at your fingertips.
New TrAce App for Uniform Wearers
Now you and your employees can monitor your uniforms from the palm of your hand with our new TrAce app! This web-based application can be saved to your home screen, ready to use at your convenience. Employees can submit their own repair, replacement, or size change requests, find out what's in their next delivery, view garment history, cancel collection, and even get text or email notifications when uniforms are delivered.
Eliminate the stress of monitoring your company's uniform program – Ace It. Contact us today to learn more.
TrAce Garment Certified
Through this process, each uniform wearer's garments are bundled and scanned for completion.
Ensures 100% delivery of all garments
Improves inventory control & management
Reduces uniform rental program costs
Avoids frustration resulting from missing garments
Immediate
Online Access
Your staff member is provided with a secure login giving them access to your company's entire account for billing information, order status and more. Department managers can also access information relevant to their specific staff. Employees can access garment information through our TrAce app.
Up to date reporting about your uniform program
Efficiently find answers on garments, repairs and more
Save time – track deliveries, size changes, cancellations and more
Route Service Delivery System
All Ace Route Representatives have devices that keep them connected too. This ensures information is accurate and updated at the time of delivery and pick up.
Alerts users of arrival and delivery of uniforms and other products
The immediate entry of new orders, cancellations or repairs at your location
Deliver instant collection reports
Send invoice and garment reports nightly after delivery
Tired of hearing about missing uniform garments and incomplete deliveries from your employees? It's time to Get An Ace Up Your Sleeve. Contact us today to learn more about our processes and TrAce technology that ensures complete deliveries.