Uniform Jackets & Outerwear
Cold weather gear

for your employees

Uniform work jackets and outerwear are important for employees who represent your company outdoors, at night and especially in cold weather conditions, which often make the job challenging. Investing in a great uniform program is a great way to instill confidence in your company and your brand. But, if employees are wearing their own coat or jacket over their uniform, no one sees your company name.

Uniform outerwear isn't limited to a jacket for cold weather, but also includes overalls or coveralls for those in dirty or harsh environments. Your company's logo can always be on display when employees are at work, instilling confidence in your brand.

Every time your employees are visible in outerwear from Ace, you have a chance to promote your business to the public. In cold or harsh weather, make sure your employees stay comfortable, warm and represent your business with Uniform Outerwear and Jackets from Ace ImageWear.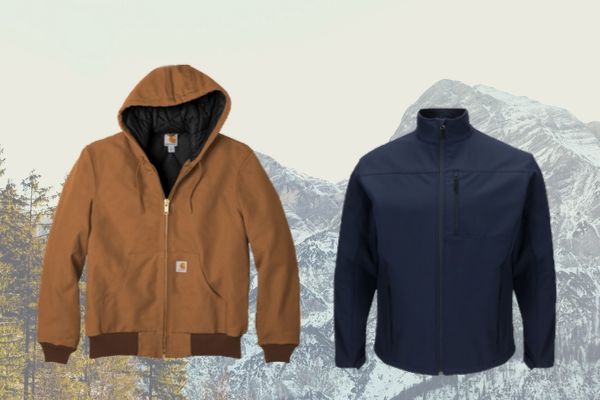 Company Jackets. Not just workwear, but everyday wear.
Win over employees by offering them a comfortable and easy solution like a company-branded jacket, while keeping them dressed for success. They feel a sense of pride and display for others to see. For our uniform rental customers, we offer an extensive line of apparel and accessories that can be customized with your logo for employee gifts and promotional opportunities.
Keep employees warm and your brand front and center with uniform jackets and outwear. You've got an Ace Up Your (Jacket) Sleeve. Contact us today and learn more about our uniform jackets and other workwear for your hardworking employees.