Food Processing Uniform Programs
We Understand HACCP Compliance
Cutting corners just won't cut it when it comes to food safety and compliance. Your uniforms and all other worker apparel play an integral part of any food manufacturing safety program. In fact, many food manufacturers have established specific criteria for their uniform service companies to follow as part of their Hazard Analysis and Critical Control Points (HAACP) program. Ace ImageWear has experience at all levels of food service, from manufacturing to restaurants, grocery, and retail. We customize uniform rental programs for food manufacturers to not only keep your employees in compliance and customers safe, but project your company's image memorably, effectively, and with a winning edge.
Uniform rental programs from Ace that meet HAACP compliance requirements provide you the assurance that no matter the food or ingredients that get on the uniforms will be removed through our comprehensive laundering processes. While the uniforms themselves avoid cross-contamination by design, we're sure to eliminate any possible contaminants through our cleaning and handling processes.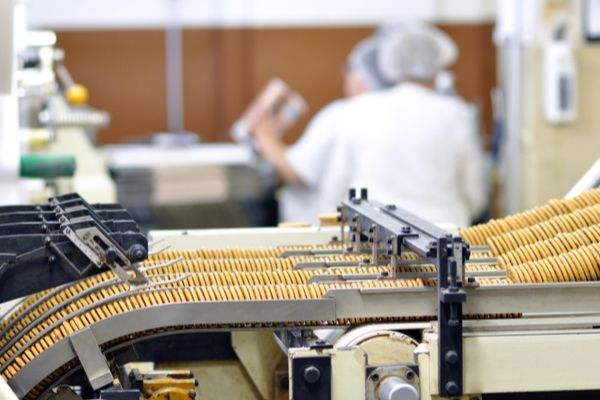 HACCP Compliance is More Than Just Uniforms
Ace ImageWear also features Managed Mop & Towel Programs delivering microfiber mop and towel rental products, which also ensure your facility can eliminate cross-contamination issues while saving you money. We even provide additional savings and peace-of-mind through our customized mat rental and managed restroom services.
Plus, we deliver your uniforms and other rental products clean, in compliance and ready to go every week. No more missing items or paying for what you don't need.
Leave competitors guessing how you keep employees so clean and safe. Ace it!
Contact us today and learn more about our uniform rental programs specifically for food manufacturers.