Locally Owned Uniform Company
We're a local, family-owned business that is committed to our community. That's true for our Kansas City and Houston teams, where family leadership is there every day. We believe in doing business on a first name basis and make sure your uniform rental program or any other rental service from Ace ImageWear is easy for you and your employees.
Consistent and Accountable Rental Programs
You deserve a uniform rental provider that is accountable to you, our customer. We do so through personal service and back it up with our technology. Our Smart Garment Certification process ensures 100% complete uniform delivery. You deserve information at your fingertips.
This includes:
Immediate online access to your uniform and rental programs where you can track deliveries
View up to date reporting on your entire account
Handheld devices for your Ace route service representative, ensuring you receive instant collection reports, as well as invoice and garment reports nightly after delivery
We back our promises with our Heilman Guarantee
With more than 80 years in business, the Heilman Service Guarantee is one of the strongest promises in the industry. In fact, every customer agreement reads, "If we are unable to correct any problem within 10 working days of receipt of your registered letter, we will release you immediately from any and all future obligations."
Selection of Workwear & Uniform Garments
Working with a variety of industries, we know that every worker needs a uniform that fits right, protects them in their job and keeps them looking good. You can choose from a large selection of contemporary styles and functional workwear. From work shirts in different fabrics and styles, size availability for big or tall employees, jeans, work pants and more all from high-quality brands including Red Kap, Wrangler, Bulwark, Reed, and much more. If you're looking for something unique or just a better fit all around for your employees, and your company, then give us a call to learn more.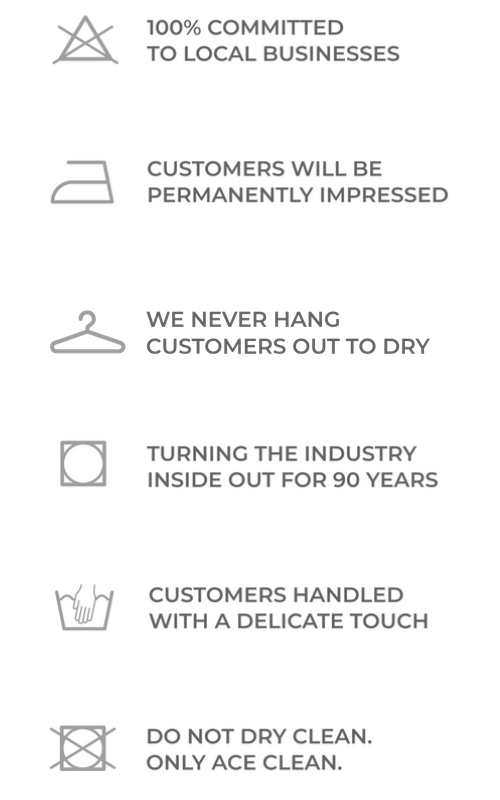 Tired of broken promises and incomplete uniform deliveries? It's time to get an Ace Up Your Sleeve because Everything Else is Just Uniform. Contact us today and learn more about our quiet uniform rental programs.