Ace ImageWear News & Announcements
Read What's New from Ace
The latest articles, information and resources about our company, staff, uniform rental programs and more. If we can provide any additional information, simply contact us today.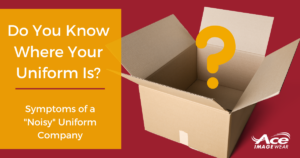 Do you constantly call your uniform provider to discuss some kind of issue? Whether it's missing uniforms, your soap has run out in the bathroom, or your delivery is late, … Read more
Leave competitors guessing how you keep employees well-dressed and happy. The secret? You've got an Ace Up Your Sleeve. Contact us today and learn more about a uniform rental program you can count on.