Local vs. National Uniform Companies
Connected to leaders
across the country
As a part of the CSC Network, we collaborate and work with more than 150 other locally-owned uniform rental and textile companies across the country. We're able to share best practices in operations, equipment, customer service practices, tools and of course, uniform garment and product selection.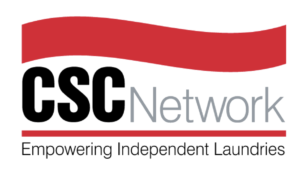 Independent research findings from CSC Network confirms:
"Companies that switched to a local, independent textile rental supplier from a national chain were more likely to say that their new supplier exceeded their service expectations."
Local Company, Local Service
Ace Delivers Local Impact to our Community, Economy & Environment
It's no secret that locally owned businesses keep more of your money in the community. How?
Area businesses like ours, and those local service providers we work with, are able to grow, as is the area's tax base.
As a local business, we purchase more of our own goods locally
Less transportation of garments between national depots means less congestion and air pollution.
Locally owned businesses create most new jobs. Small, locally-owned businesses are the largest employers in the US.
Nonprofits receive greater support from local business owners who donate more to local charities than non-local owners.
Our family and employees also invest in the communities where we live. We're all invested in the city's future.
What does it mean to you?
It means you can expect higher overall satisfaction in all areas of attentive service, fair billing, product quality, repairs, and especially incomplete delivery. When you work with Ace you not only have Ace in your corner, you have the industry's leaders contributing to our continuous improvement.
Likelihood of Uniform Rental Contract Renewal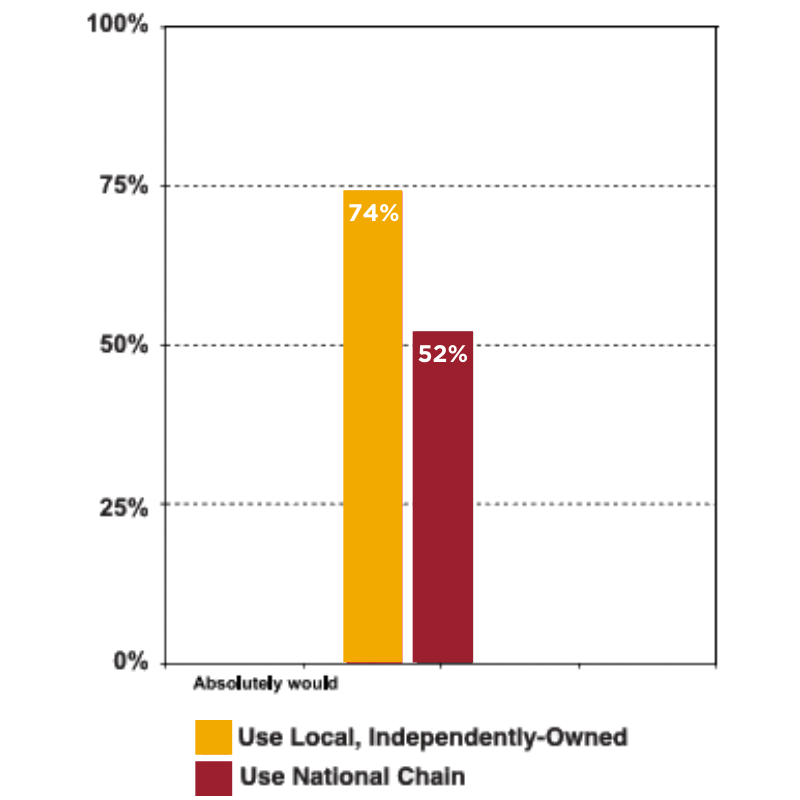 Rate Uniform Rental Supplier "Excellent, Very Good or Good"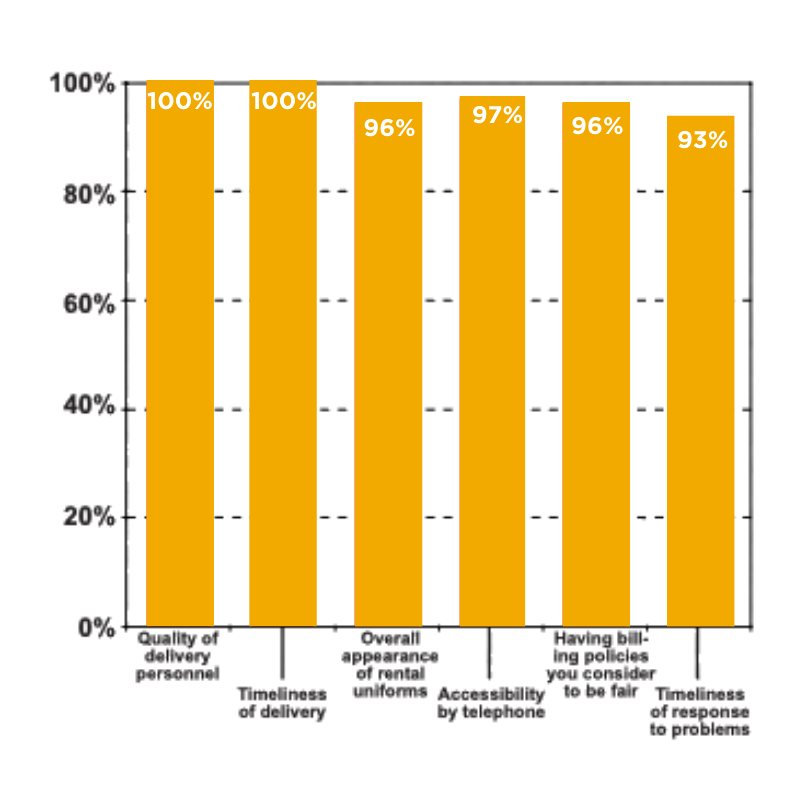 Switchers Rate New Launderer as Performing "Better than Expected"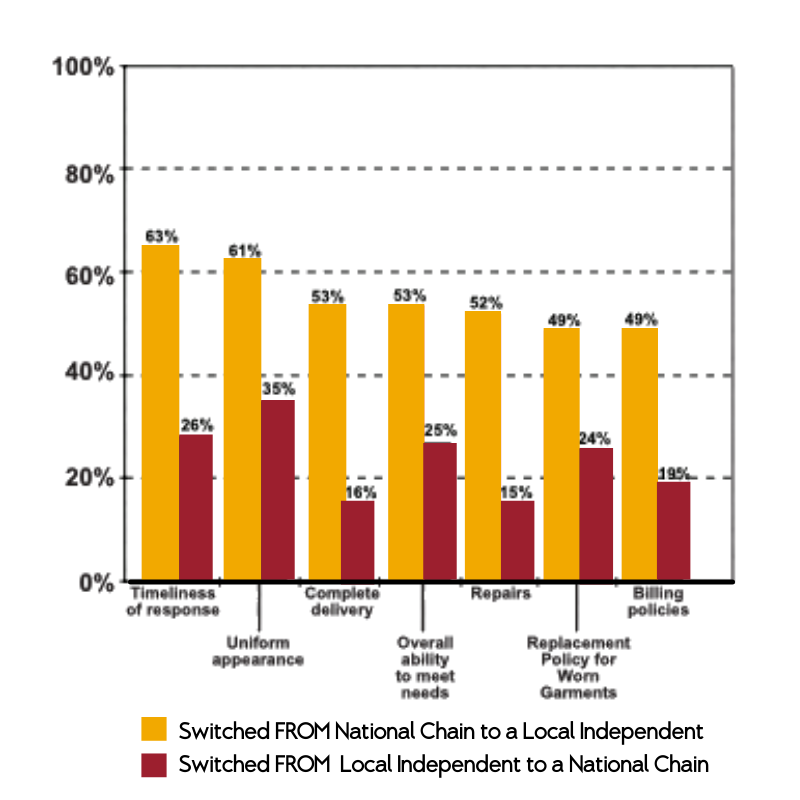 Industry Associations & Memberships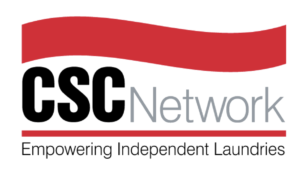 CSCNetwork is an exceptional resource for independently owned and operated, linen or industrial laundries. This organization allows us to compete more effectively. The CSC Network connects us to vendors to obtain the best products, services, and competitive pricing to better serve our customers.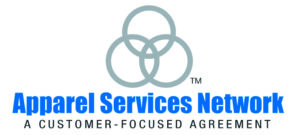 As a member of ASN, we can service multiple locations across the country. This leverages a network of independent local uniform companies like us to provide uniform programs - giving you one single point of contact for service, invoicing nad more.
National account coverage with local attention

Combined reporting systems

Advanced inventory control

Just-in-time repair system

State-of-the-art laundry processing facilities

National account management team

Personalized customer communications

Transition Management Team

Service Warranty
Get out of that national outfit and into a local uniform partnership. Contact us today to see how a locally owned and operated uniform rental company can improve your uniform programs.