Flame Resistant

(FR) Garments

Flame Resistant FR Uniforms aren't just for those who work with fire. They are garments specifically created to protect employees who could be exposed to an electrical arc, flash fire or even a combustible dust explosion. Think of electricians, welders, maintenance workers, HVAC service providers, line workers, grain storage operators, and more.

To these professionals, the uniform means much more than simply "the clothes you wear on the job". Uniforms promote your business's brand, create a sense of community among coworkers, and most importantly, keep workers safe. Ace ImageWear knows this all too well, and that's why we carry an extensive selection of flame-resistant uniforms and other worker apparel from both Bulwark and Reed.
Flame Resistant Work Pants
Flame Resistant Uniform Shirts
Flame Resistant Jeans
Flame Resistant Coveralls
Flame Resistant Clothing with reflective striping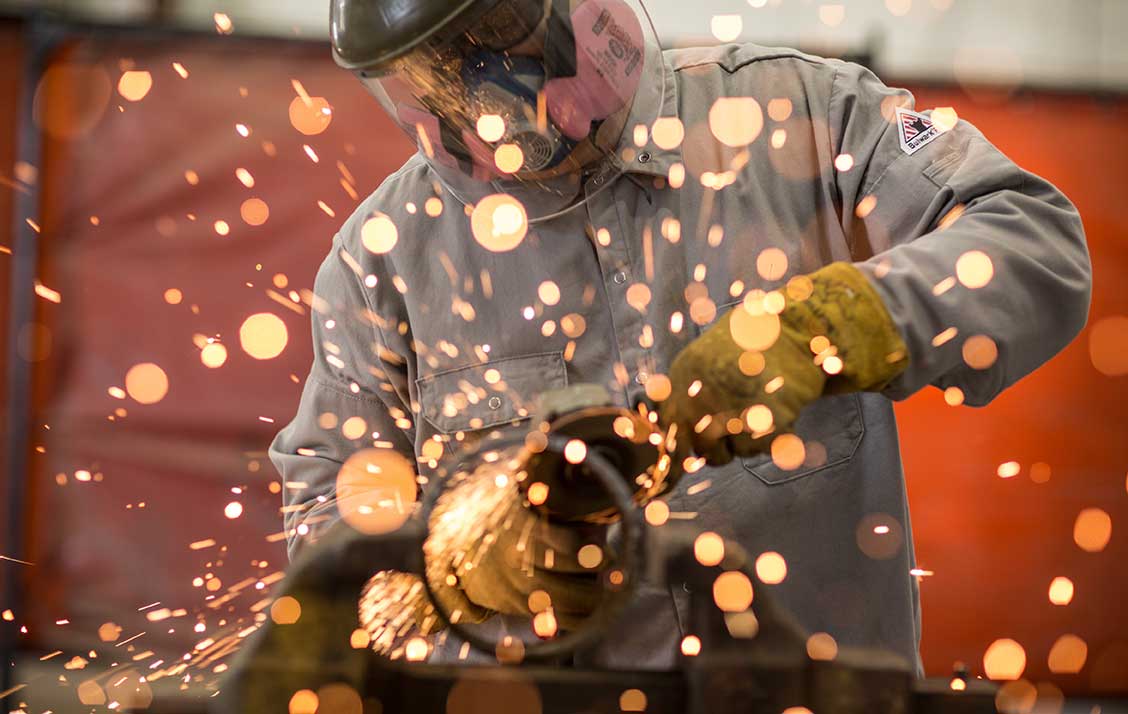 Maintaining uniforms to meet company and compliance standards is already a lot for you to do. Add in ensuring the uniforms are in a clean, repaired, and usable condition is what Ace can help with. Our uniform programs take guessing out of the equation by understanding safety requirements, protective workwear, and the proper way to care for and clean these garments, so you don't have to.
Get all your specialty safety uniform garments delivered, clean, in good repair and 100% on time. Our Ace Smart Garment tracking system keeps track of the use and wear on garments so that you never receive a worn down, ineffective uniform that leaves your employees in danger. And no one will be missing their uniforms either.
Keep your employees so safe with high-quality FR garments and workwear. You've got an Ace Up Your (FR) Sleeve. Contact us today and learn more about our uniform rental programs and specialty garments for your employees