Dependable Apron Rental Service
Keep your guard up

with Aprons from Ace ImageWear

Often overlooked and forgotten, the apron is a necessary garment for many workers today. Plenty of workplaces, such as restaurants, assembly facilities and more rely on an apron to keep employees clean while carrying tools to help get the job done.

With aprons from Ace ImageWear, there's no need to be concerned about reusing yesterday's soiled apron. We'll keep stocks high and costs low, paving the way for an even stronger business.

All garments and items like aprons that are a part of our rental programs are laundered utilizing environmentally friendly detergents, while still removing any and all hazardous materials or contaminants. Make sure your employees have plenty of aprons to protect them on the job, day in and day out. We'll take care of inventory, laundry, pick up and delivery.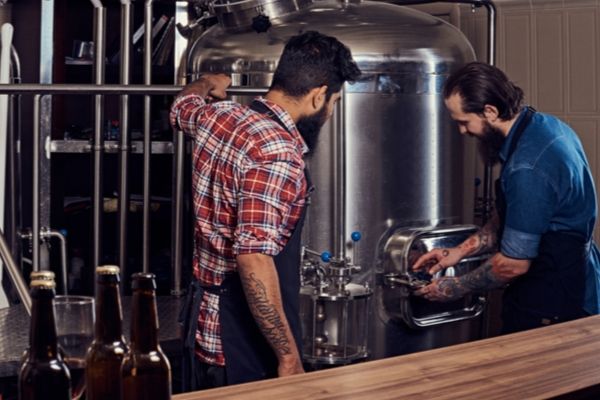 No upfront investment.

 

Just look for the apron service on your next statement with your uniform rental service.
Save money and look better doing it.

 

Aprons can be costly to replace after investing in a few expensive more "durable" ones. Besides, they can only remain in good condition for so long! Choosing Ace ImageWear to supply your aprons will ensure employees always look clean, the aprons are in good condition, and you won't have to worry about any extra costs from mending or replacing.
Never run out.

 

Ace ImageWear's route representatives stock weekly, so you'll never have to run around in search of a replacement apron that was never even purchased.
Guaranteed sanitation.

 

Apron cleaning often falls on the shoulders of the worker who bought their own apron, and it's easy to forget or just to keep using the apron. They're just going to get dirty the next day anyway! Meet hygiene standards while Ace launders and sanitizes your aprons for you.
Avoid the worries about proper cleaning and maintenance for your aprons, towels, and uniforms with Ace ImageWear. Call or contact us today for your free quote.