Janitorial supplies to stay clean and prepared

, above and below the belt.
Soaps, Paper Products, Sanitizers, and More
Don't get caught with your pants down, and trust Ace ImageWear to keep your restrooms stocked and ready for the whole week. Our managed restroom supply program uses a "never-out-of-stock" replenishment strategy tailored to your company's restroom needs, so you won't have more supplies than you need without ever running out.
How does it work?
First, we'll outfit your facility with everything you need, from paper towels, toilet paper, soaps and air fresheners all with quality dispensers. Then one of our Ace representatives will stop by each week to check your inventory, restocking as needed. The program saves you the time and energy you'd have to spend managing your own inventory, saves your customers and employees the stress of running out of stock, and frees up the space you'd have to dedicate to supplies purchased in bulk.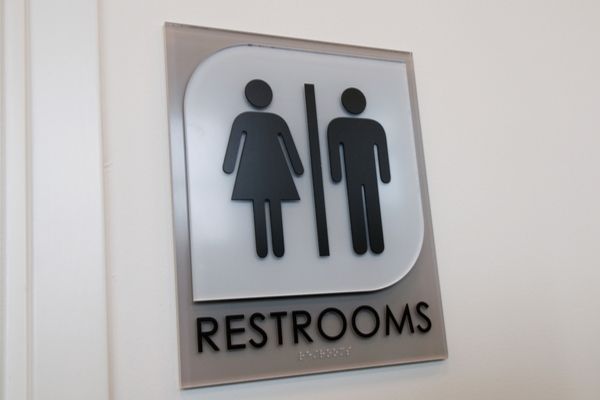 Our Restroom Supply Products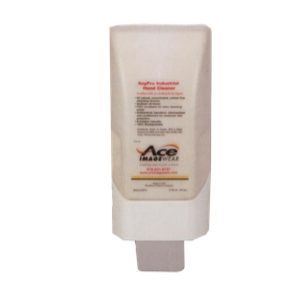 Soap & Industrial Hand Cleaner
Foam Fresh Anti-Microbial Soap. Custom-formulated soap gently cleans, softens and conditions the skin using the latest in bio-degradable, Ph-neutral foaming technology with a light melon fragrance.
Soy-Based Industrial Cleaner. Rated best by metro users for cleansing power and maximum skin protection. Unique fibrous bio-degradable  scrubbers do the trick without using harsh, drain-clogging pumice rock.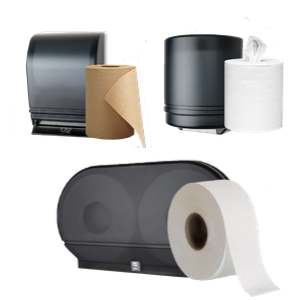 Paper Products
Twin Roll Toilet Tissue System. This patented system delivers 100% consumption of the first roll before the second roll can be dispensed, eliminating paper waste. The translucent cover provides instant inventory assessment.
Center Pull Paper Towel System. Portion-control, "touch paper only" system reduces waste, saves money and helps prevent cross-contamination. Sheets are 100% recycled cellulose for increased absorbency.
Hard wound towels. Offered in "natural" and "white" – two different dispensing systems, one push bar, and one hands-free motion activated.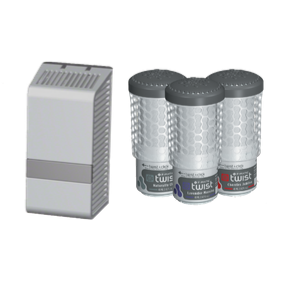 Air Freshener
T-Cell Odor Management System. Consumer-preferred fragrances also contain Microtrans®, a proven odor neutralizer. All delivered at a consistent level with no batteries or environmentally challenging VOC. Keep your facilities smelling fresh and clean every hour of the day.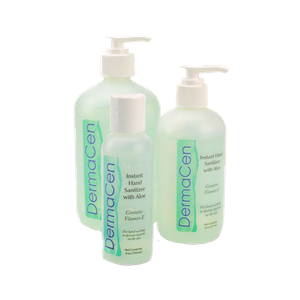 Hygiene Systems
Hand Sanitizer. No water needed, and this sanitizer kills more than 99% of most bacteria on the skin. Contains aloe vera and other emollients to help keep skin soft without sticky residue. Active ingredient: Ethanol 70%.
Sparkle Seat Cleaner. Unique alcohol-based cleanser provides an effective and hygienic solution for keeping toilet seats looking their best. Toilet tissue sheets prevent paper clogs.
Eliminate the need to monitor your restroom supplies. Ace it! We'll monitor your supplies on soaps, sanitizers, paper products and even odor control products. Get a quote today.