High Vis & Safety Uniforms
Decades in the uniform industry have shown us that clothing is much more than just fashion. Companies of all sizes turn to Ace ImageWear for function in fashion with Safety uniforms that are High Vis or Enhanced Visibility, depending on the job requirements. Your employee's safety is important to us, to you, and the workers themselves, so when it comes to safety in the workplace, dressing for success is imperative.
Whether your workers are on the streets building roads, working on electrical wiring projects late at night, or simply moving throughout a shipping dock, enhanced or high visibility garments will keep them visible to those around them.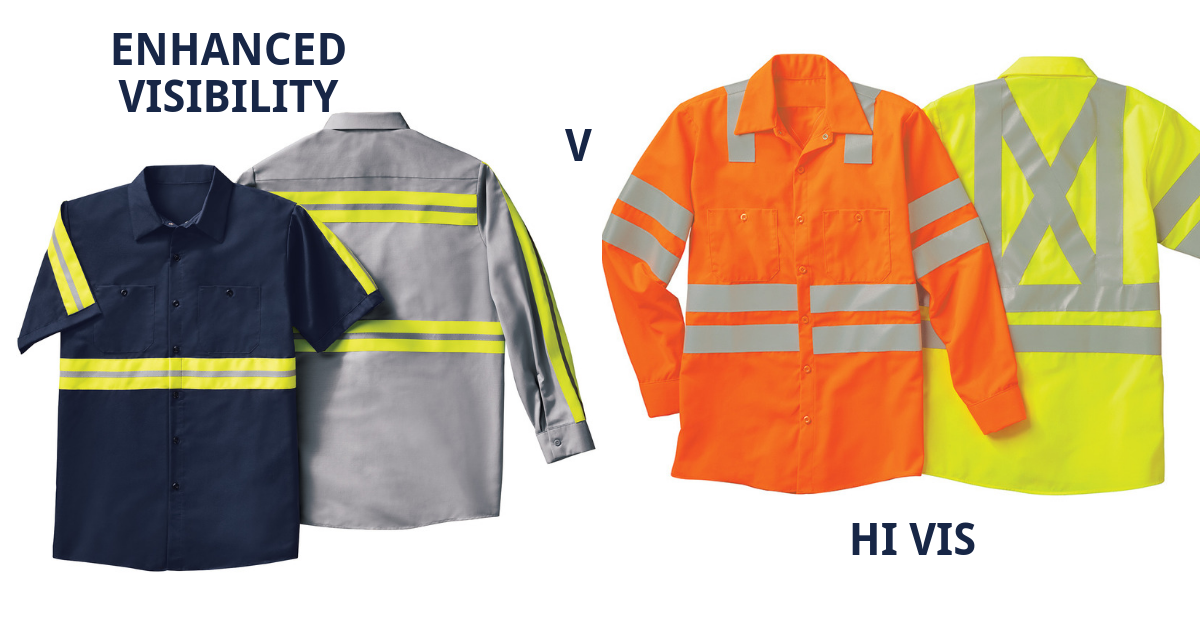 High Visibility Uniforms
High Visibility garments are made in brightly colored fabrics such as yellow-green or orange. Other than a striking color, high visibility uniforms can be outfitted with reflective edges and stripes that catch the light no matter how dark it may be. These uniforms help keep workers safe by alerting drivers of their presence by flashing back the light from their headlights, helping them easily see workers day or night.
High Visibility garments are held to specific ANSI standards.
Enhanced Visibility Uniforms
These uniform garments are ideal for employees who might work in lower-risk areas, like a dim manufacturing facility, maintenance worker or on the shipping dock, but still need added visibility for their safety. Enhanced visibility uniforms come in many colors and have reflective striping added to it. Compared to High Visibility Garments, Enhanced Visibility Garments do not have to meet any specific standards.
Worker safety often requires more than enhanced visibility garments; for workers who work with or near flammable chemicals, strong electric currents, etc., we also supply flame-resistant (FR) uniforms and apparel (LINK) to keep them safe. Plus, your employees can get the job done right with one less worry on their minds: laundry day.
Our Ace Champion™ Uniform Rental Service Program provides you the assurance that no matter what the work environment your employees face, you have the uniform services and expertise to keep them safe. Plus, no matter the dirt, grime, or great your workers get into, we'll keep them looking and feeling comfortable through the latest advancements in industrial workwear and our exclusive cleaning technologies.
Leave competitors guessing how you keep employees so clean and safe. The secret? You've got an Ace Up Your (Reflective) Sleeve. Contact us today and learn more about our uniform rental programs for your workers specifically requiring high visibility and other safety garments.