Lab Coats & Uniforms for Bioscience Industries
Bioscience & Pharmaceutical Manufacturing Uniforms
Companies in nearly any industry can benefit from a quality uniform rental program. This is especially true when employee safety and avoiding cross-contamination are critical, as it is in health science research and bioscience facilities. Ace ImageWear offers an incredible selection of color and style combinations to outfit your bioscience employees in scrubs, lab coats, and other proper work attire for their environment. Proper uniform garments in the biosciences and health service industries go far beyond the benefits of having your employees look like they are part of a team. The style, fabrics and compliant cleaning systems are designed with safety and cleanliness in mind. As a local, family-owned business with more than 80 years of servicing our community, we pride ourselves on our use of high-quality materials, reliability, and exceptional customer service. Our Heilman Guarantee is our promise that we will correct any problem within 10 days, you can trust us with supplying, laundering, and repairing your bioscience and pharmaceutical uniforms and garments.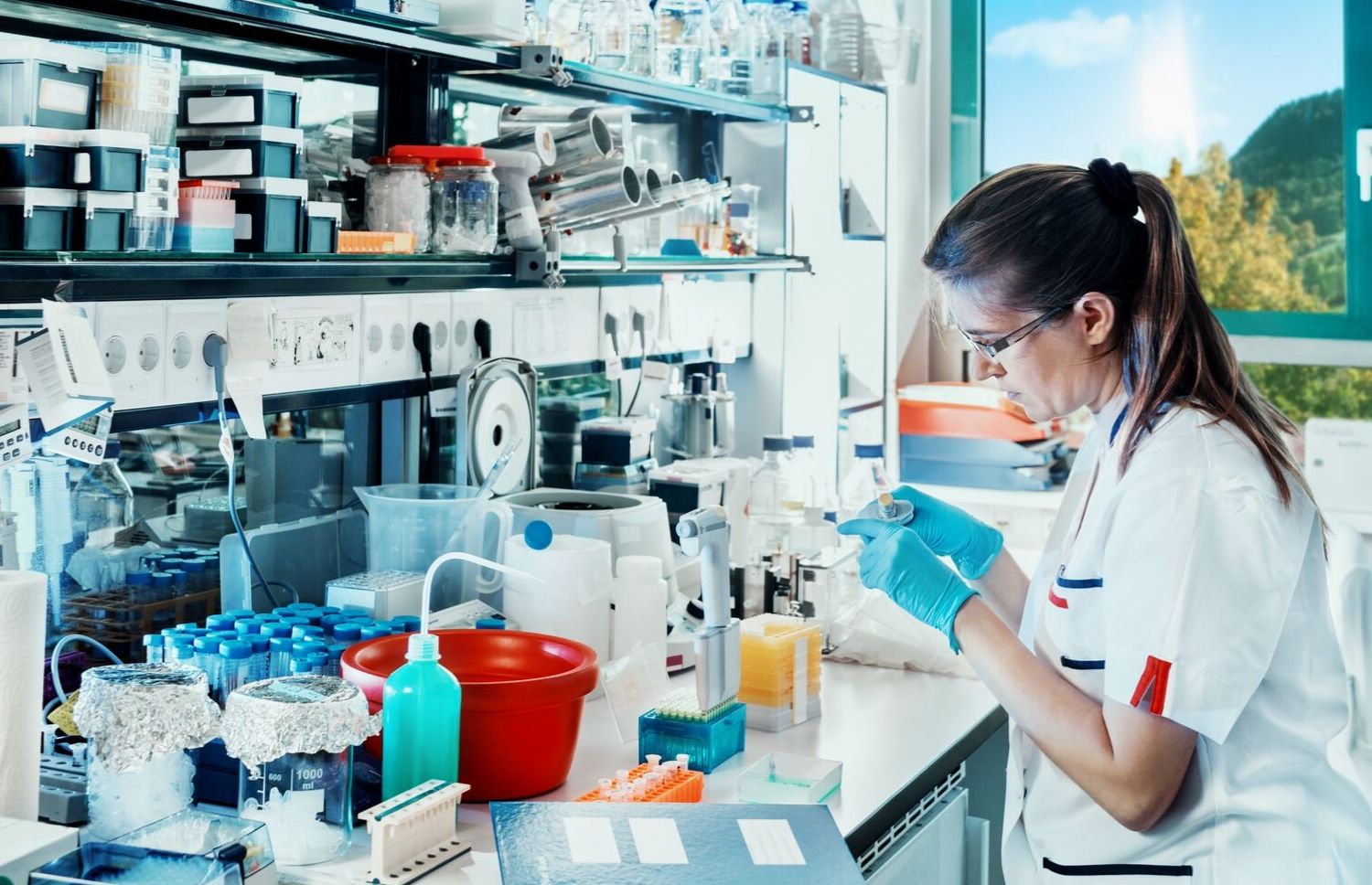 Pharmaceutical Lab Coats & Uniforms
We know that the pharmaceutical industry ensures the public's well-being by adhering to strict safety guidelines, and our Ace Champion™ Rental Uniform Programs provide you the assurance that no matter what the standards, we have garments that meet them. From proper closures like snaps vs buttons to knit cuffs and pocket-free garments, we have everything you need for every type of lab, pharma manufacturing or research work environments. With your company's personal logo, your team will look and feel their best. Plus, our exclusive laundering programs ensure any and all traces of chemicals, dirt or other contaminants are removed. You can count on Ace ImageWear to deliver clean garments in compliance with your processes, on time, and 100% complete.
Pocketless Longsleeve Work Shirts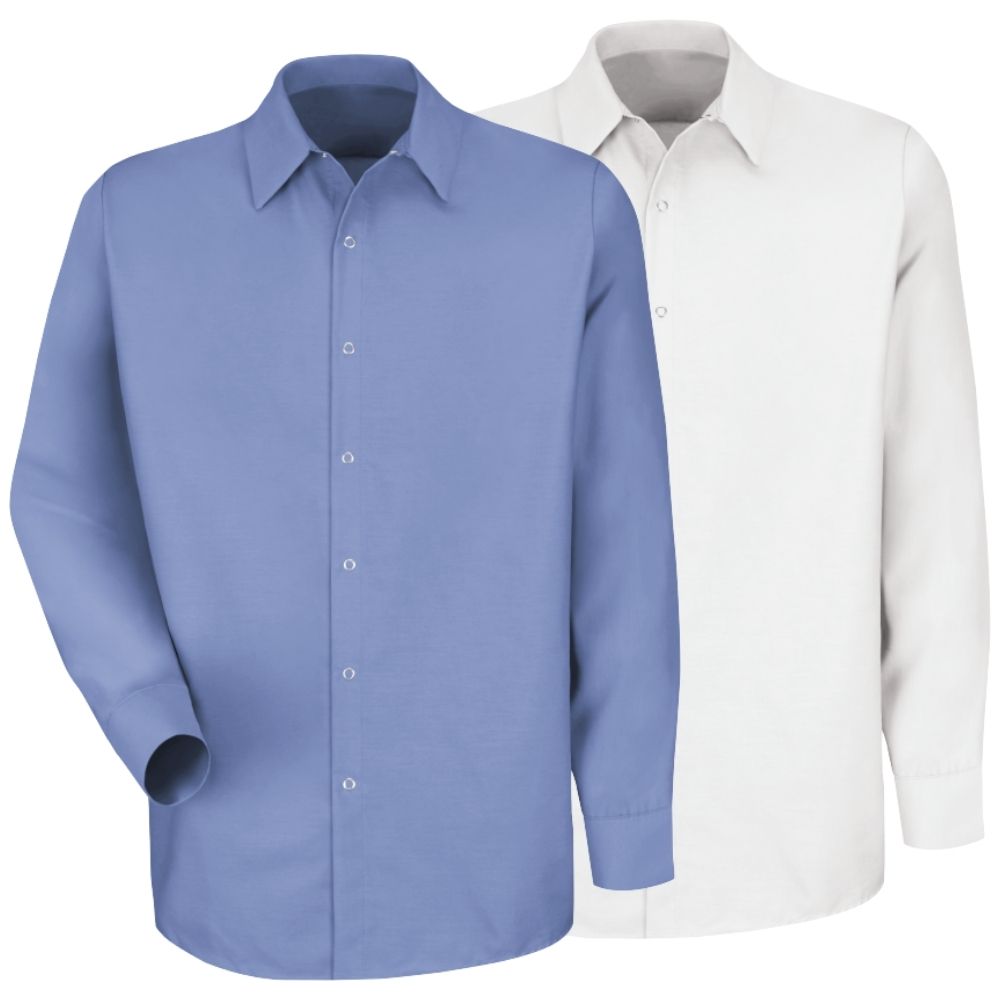 Lab Coats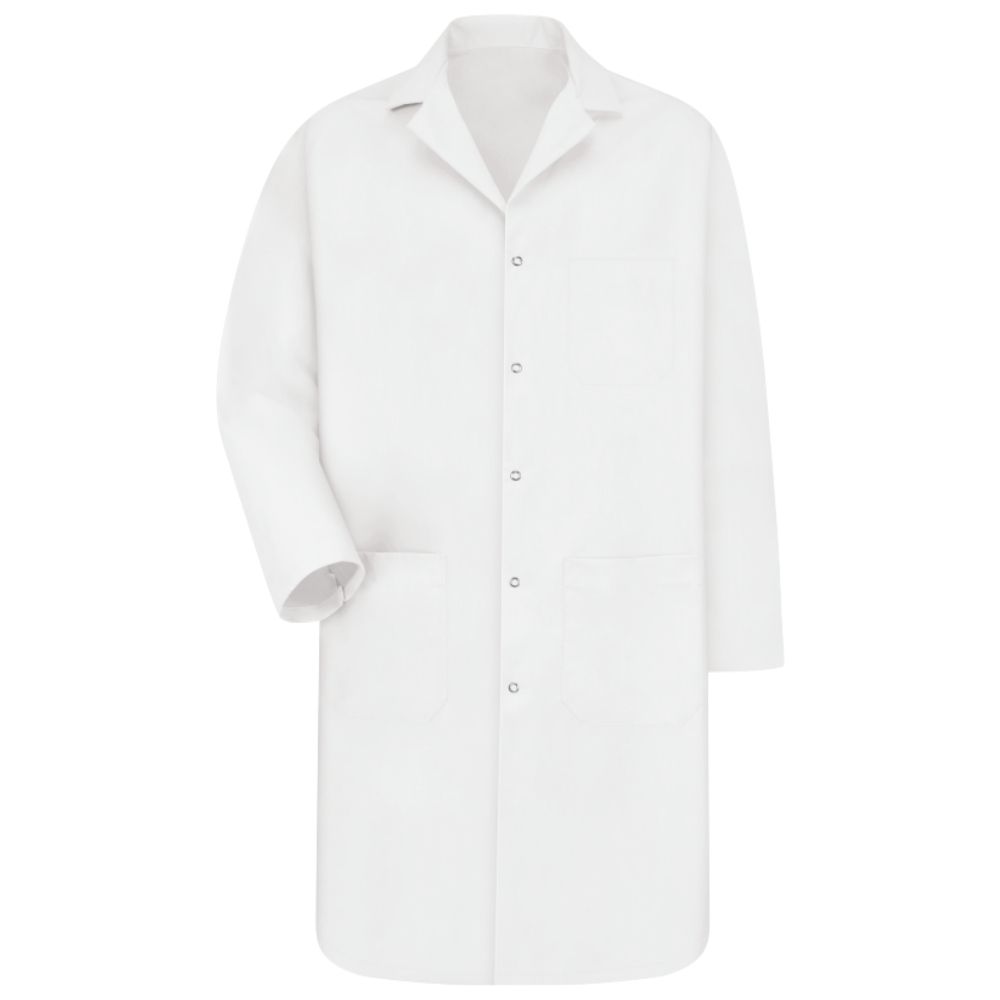 Veterinary Medicine Production Uniforms
When you rent and maintain your veterinary medicine production uniforms from Ace ImageWear, you don't have to worry about meeting your industry's specific and strict safety standards—we take care of it for you. Our compliant garments for our veterinary medicine and animal health science researchers and manufacturers include traditional manufacturing uniforms, lab coats and other barrier coats. Additionally, our cleaning program doesn't just take care of the laundry, we take care of any maintenance or repairs your garments may need. No matter what happens, Ace helps you set a high standard when it comes to manufacturing uniform safety, compliance and style.
Pet Food Production Uniforms
Pet food production workers take special care when creating the food we give our furry family members, and Ace takes special care that their uniforms are as comfortable as they are safe. Our food processing and production uniforms avoid cross-contamination and meet the rigorous FSMA standards. Pet food processing uniforms include pants, shirts, lab coats, coveralls, and more. Interested in learning more about our food processing uniform rentals? Find the perfect uniform for your team here.
We offer a variety of compliant uniform garments for any industry. Here are just a few garment styles. Download our catalog or contact us to learn more.
Pocketless Lab Coats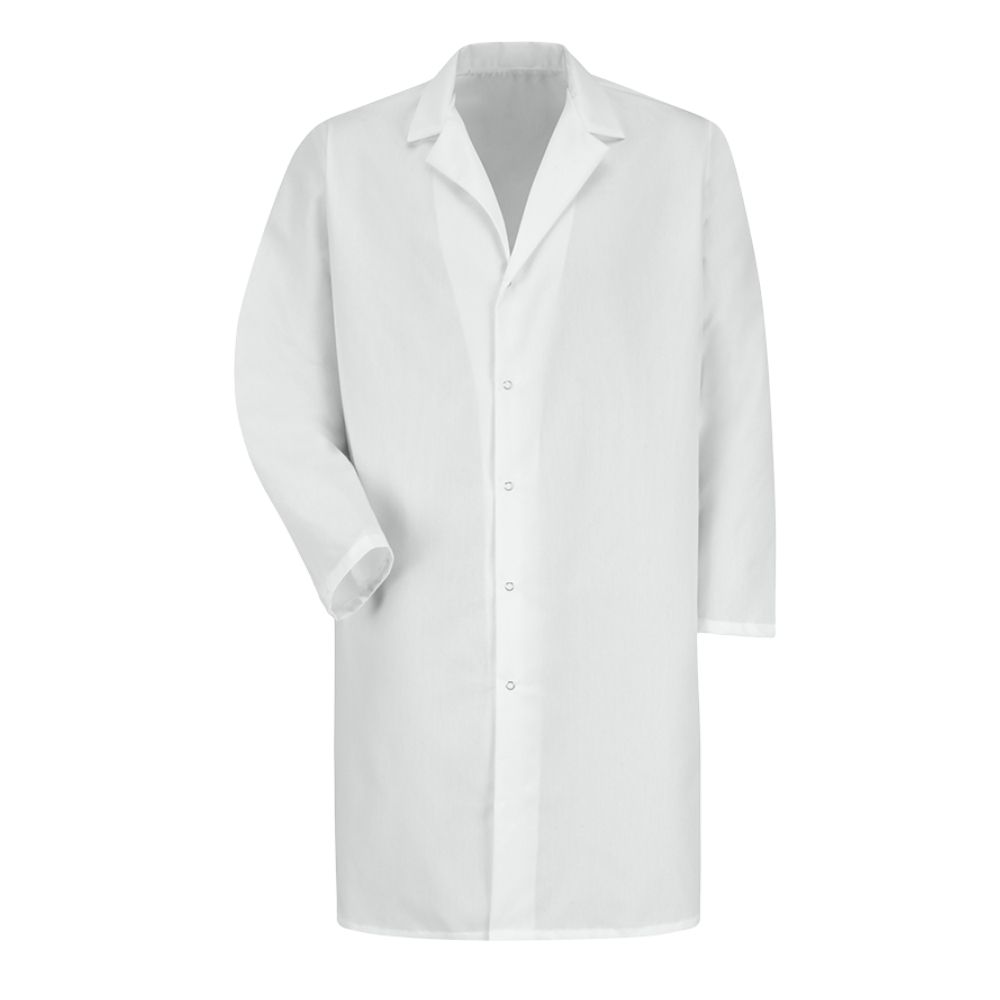 Barrier Garments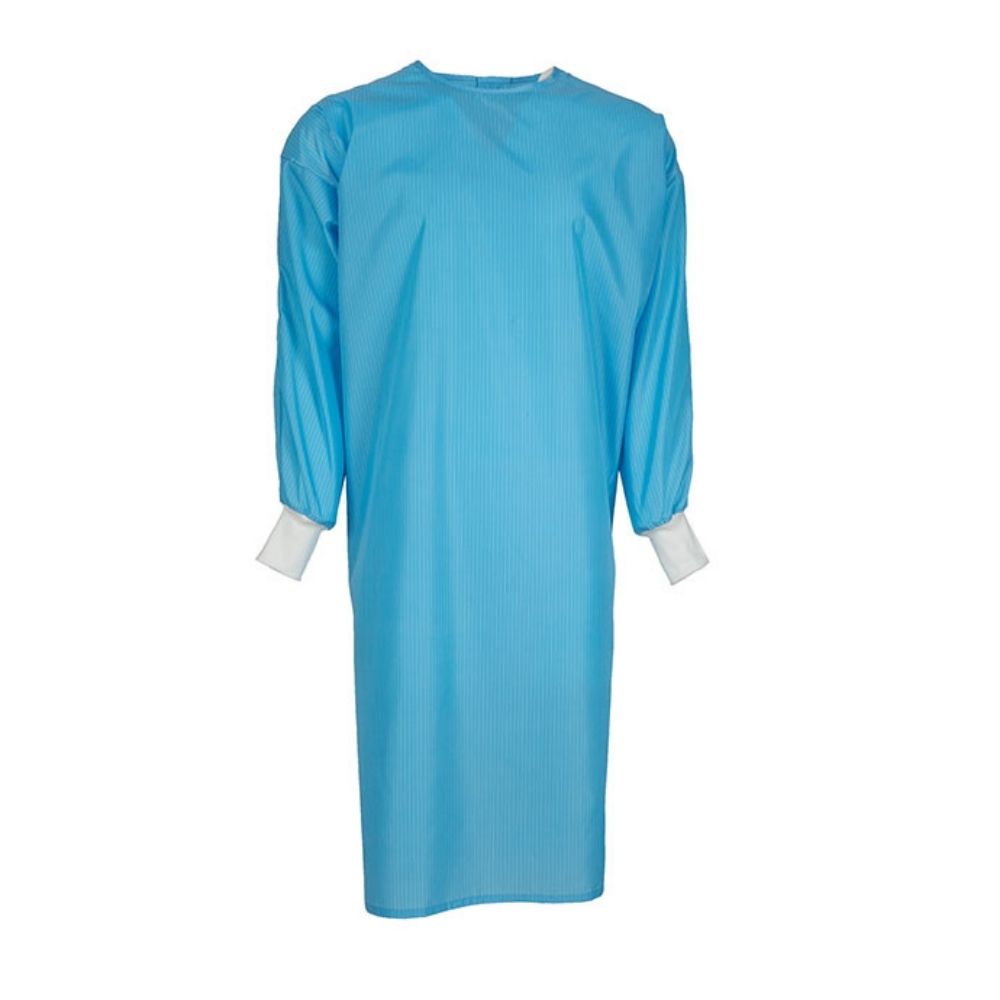 Pocketless Short Sleeve Work Shirts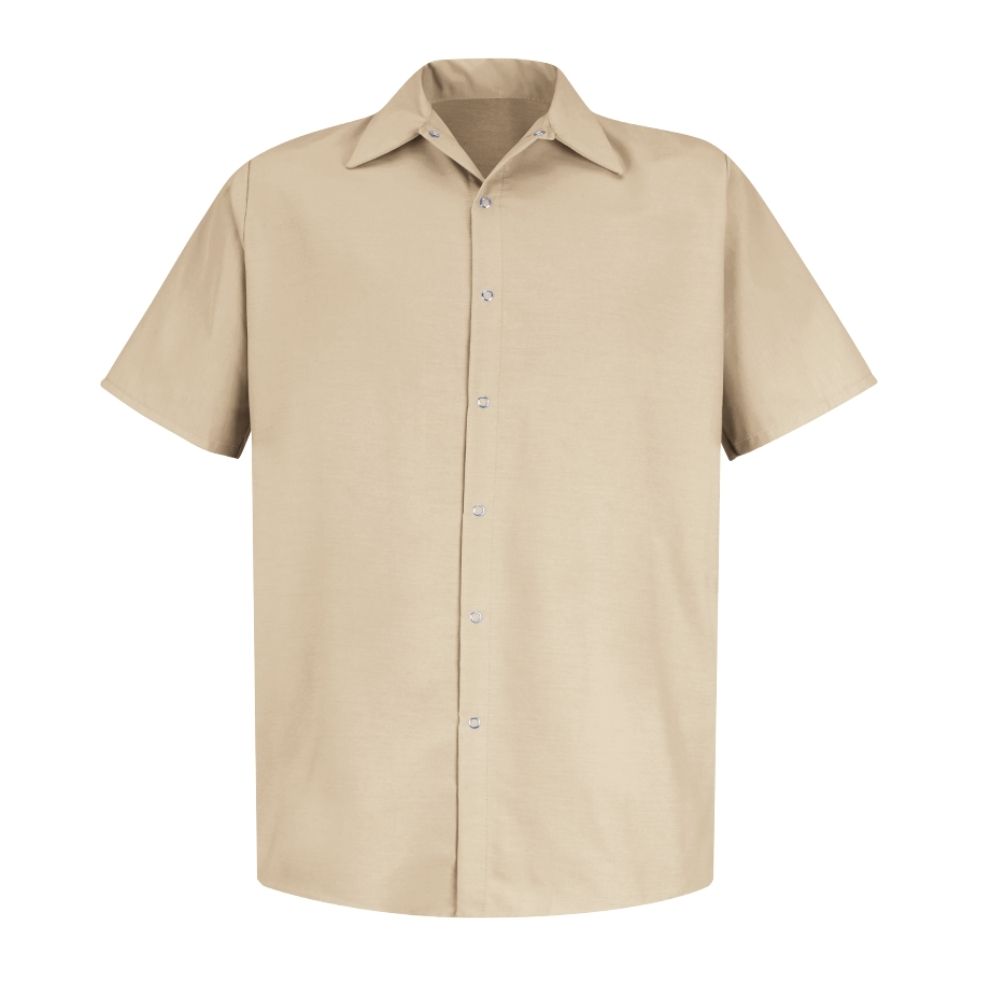 Specialized Lab Pants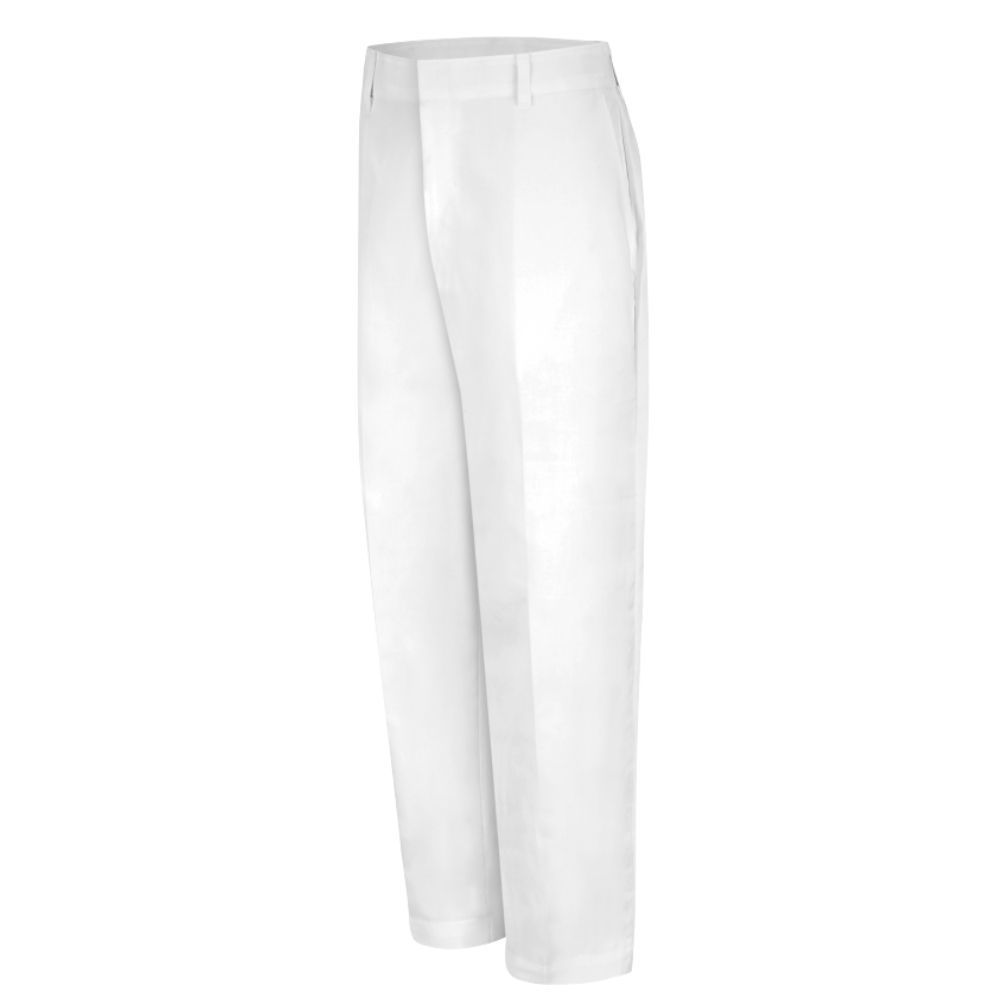 Facility Services: Mops, Towels & Supplies
Compliance isn't just about proper uniform garments and laundering. It is extremely important your facility always has the cleaning supplies you may need on hand. Remain fully stocked with cleaning products, soaps, hand sanitizers, towels, mops and hand towels when you sign up for Ace's facility services replenishment programs. Your Ace representative will check inventory once a week, restocking as needed, so you'll always have what you need.
Floor Mat Rental Options
Ace offers a variety of floor mats that will bring safety, comfort, and style to any bioscience and pharmaceutical facility. Our anti-fatigue mats are perfect for easing discomfort for those employees pulling long days on their feet. We also carry carpet-topped, static-dissipative mats made with carbon filaments that are ideal for labs that may have cords, computers, and other electronics. When you sign up for a mat rental program with Ace, your rep will pick up dirty mats and return clean ones every week, so your work environment will always be clean and stylish.
Anti-fatigue mats help support employees who stand for long periods, impacting productivity and safety.
Entrance mats help reduce dirt and debris being tracked into your facility, keeping floors cleaner.
Leave competitors guessing how you keep employees so clean and safe. The secret? You've got an Ace Up Your (Compliant) Sleeve. Contact us today and learn more about our uniform rental programs specifically for bioscience and health services workers.