Lab Coats & Uniforms for Bioscience Industries
Bioscience & Pharmaceutical

Manufacturing
Companies in nearly any industry can benefit from a quality uniform rental program. This is especially true when employee safety and avoiding cross-contamination are critical, as it is in health science research and bioscience. Ace ImageWear offers an incredible selection of color and style combinations to establish your bioscience employees in scrubs, lab coats, and other proper work attire for their environment. Proper uniform garments in the biosciences and health service industries go far beyond the benefits of having your employees look like they're part of a team. The style, fabrics and compliant cleaning systems are designed with safety and cleanliness in mind.
Our Ace Champion™ Rental Uniform Programs provide you the assurance that no matter what the work environment is, we have garments that work. Proper closures like snaps vs buttons, knit cuffs, and pocket-free garments are all important when it comes to any type of lab work, research and more. Plus, our exclusive laundering programs ensure any and all traces of chemicals, dirt or other contaminants are removed. You can count on Ace ImageWear to deliver clean garments in compliance with your processes, on time, and 100% complete.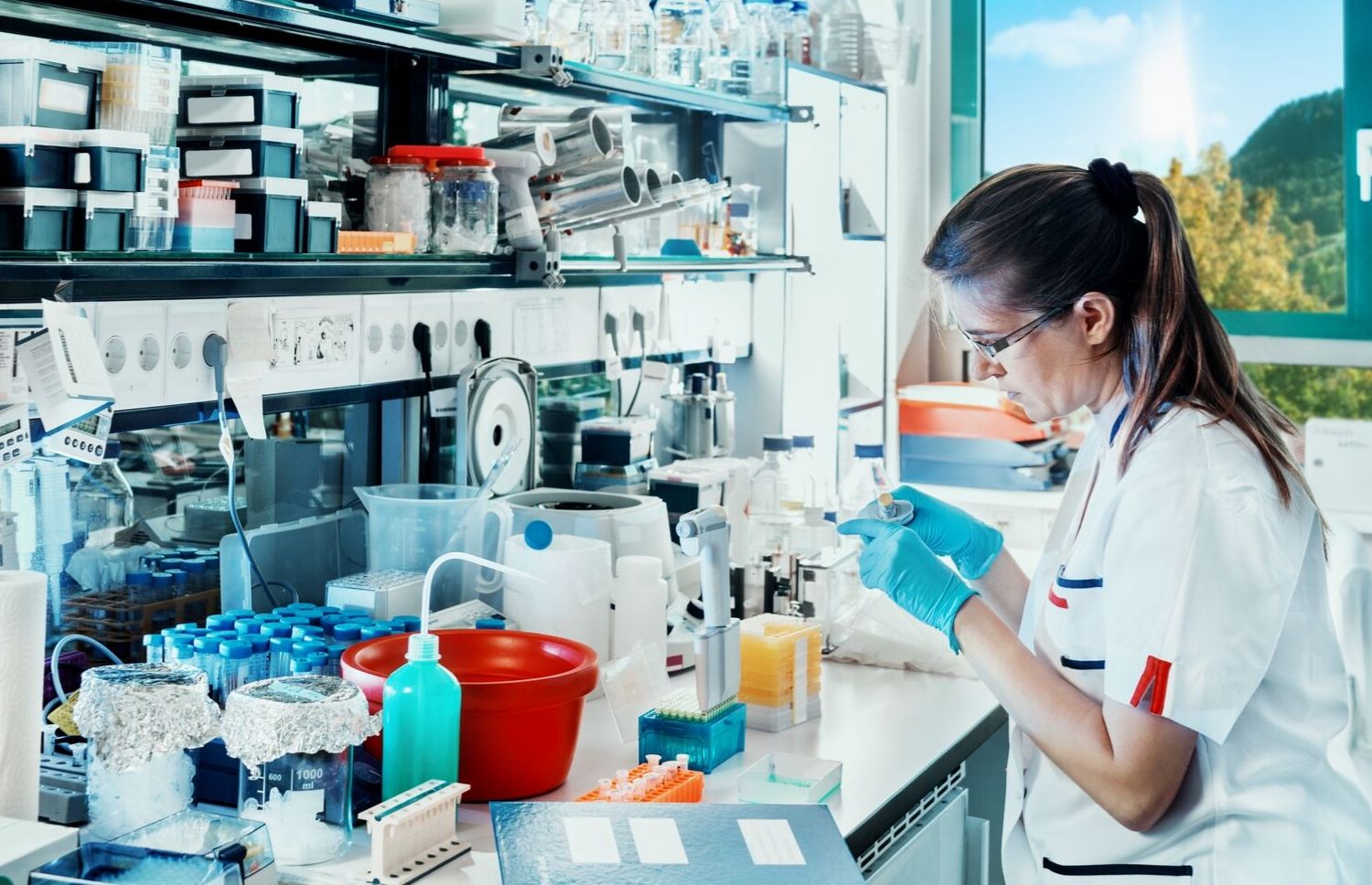 Leave competitors guessing how you keep employees so clean and safe. The secret? You've got an Ace Up Your (Compliant) Sleeve. Contact us today and learn more about our uniform rental programs specifically for bioscience and health services workers.