Sustainability Is In Our Nature
In the textile industry, being sustainable is in everyone's nature. In fact, uniform rental laundering is actually more environmentally friendly than home laundering. From tailored wash formulas to microprocessor-controlled detergent injection systems, we take every step to ensure that our practices are highly efficient and sustainable. When you choose Ace ImageWear for your uniform or facility product needs, you're also choosing to go green.
Why We Care About "Acing" Sustainability
Our passion for sustainability practices shows in our work ethic and in the uniforms that we give to you. While you want the highest quality uniforms possible, we recognize that we only get one Earth, and it's our responsibility to help take care of it. At Ace, we try to make both possible by taking part in various green initiatives such as:
Use of high-efficiency LED light bulbs
Use of solar panels that provide up to 15% of our electricity
Reuse and recycle wire hangers to reduce landfill waste
A heat reclamation system that captures heat from dirty water and uses it to warm incoming clean water, saving millions of BTUs annualy.
Removal of thousands of pounds of oils, greases, and solids from the water prior to discharge, helping to keep our waterways clean
Water re-cycling processes that reduce water consumption by 50%
Recently, our Ace ImageWear team received the Sustainability Stewardship Award from Norchem Corporation, which honors our investment and ongoing commitment to environmental sustainability and resource conservation.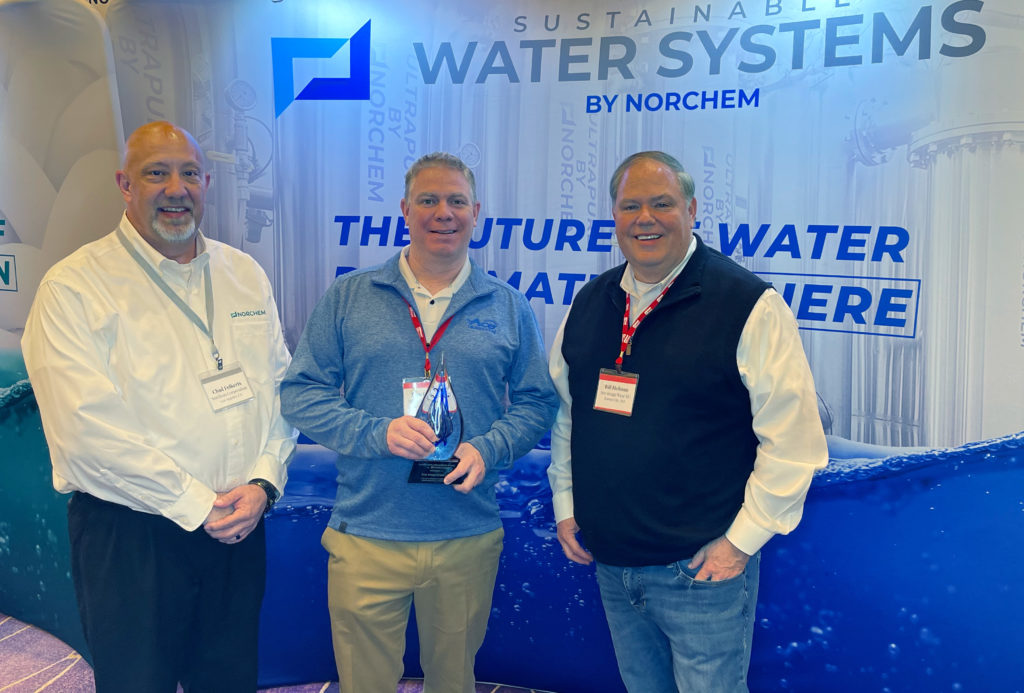 Choose A Sustainable Uniform Provider
When you choose Ace ImageWear as your uniform provider, you can rest assured that you will be choosing a local, sustainable uniform provider that supports the environment. Are you ready to "Ace" it with sustainable uniforms? Contact us today to get started!