Workwear for Service Industries
---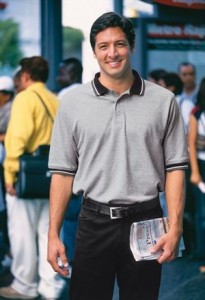 My experience has been that no matter what the salesman promises, the real success or failure of a business relationship lies in the quality of the people delivering the service. Ace ImageWear has consistently met and exceeded our expectations."
— David Hinkley, Service Manager, Neal Harris Heating, Cooling & Plumbing
Nowhere is your image more visible than in a service industry, where daily contact with customers is ongoing. Ace ImageWear provides a wide range of colors and styles to complement how you wish to have your company's image portrayed at the point-of-service. Plus, we choose only fabrics that are field-proven to be comfortable and forgiving for even the most active of wearers.
Our most popular Ace Champion™ Rental Service Program provides you the assurance that no matter what dirt, grime, grease or oil your workers get into, we'll keep them looking and feeling comfortable through the latest in work gear and our exclusive cleaning technologies.
Ace ImageWear also has a customized mat rental service specifically designed for manufacturing facility usage as well as a cost-effective alternative to paper towels with our cotton towel rental program. We can even provide additional cost savings and peace-of-mind through our managed restroom services featuring our exclusive "never out of stock" replenishment program for all dispensers and hygiene materials. Ask us about our one-week free trial!