Uniform Jackets, Vests & Outwear
Make sure your company is prepared for the fall and winter seasons.
With jackets, vests, and other outerwear, you can trust Ace ImageWear to keep you and your employees cozy as the weather turns colder, while still in uniform.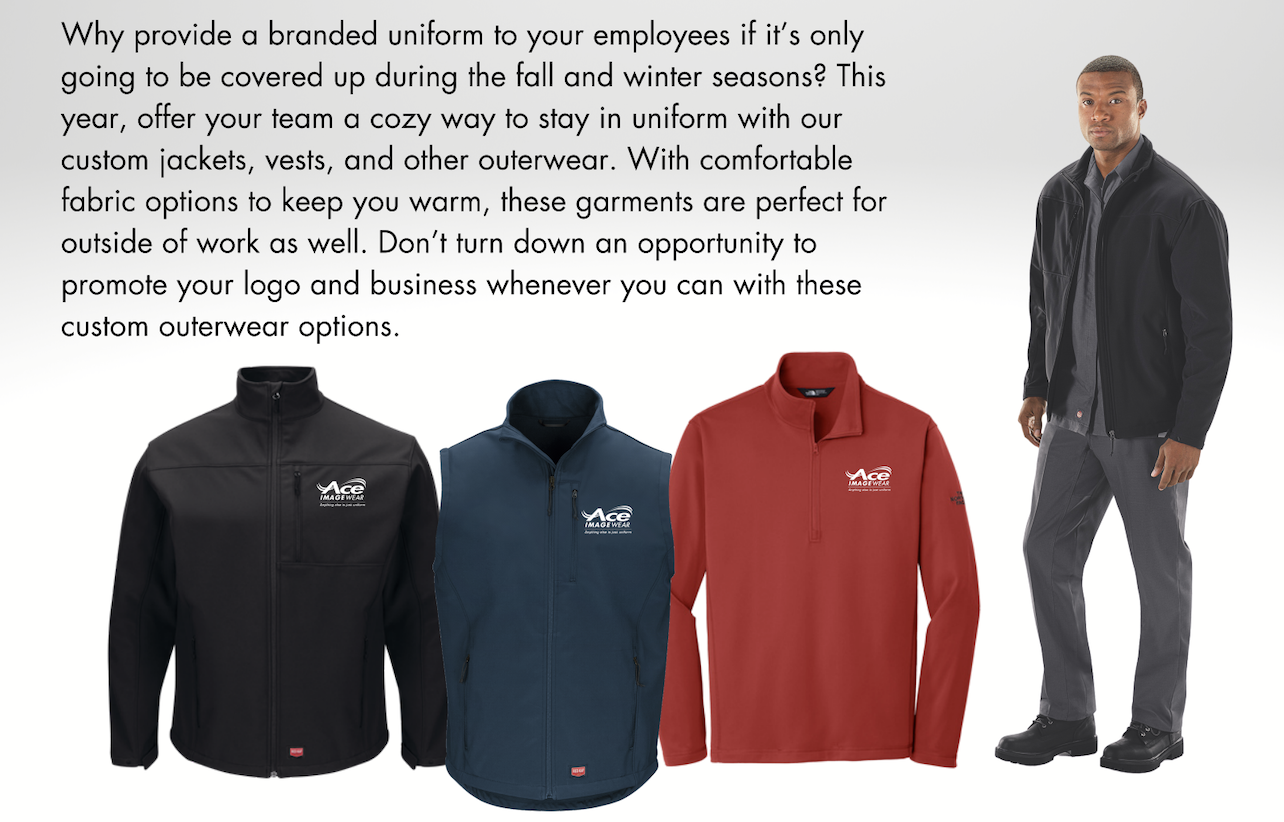 Contact us today to learn more about our jacket and outerwear offerings.