Mat & Mop Service in Beaumont, TX
Ace ImageWear, Beaumont's top-tier provider, sets the benchmark for excellence in mat and mop services. With unmatched commitment, superior quality, and outstanding customer support, we're raising the bar in quality, hygiene, and safety for mat & mop service in Beaumont, TX.
Ace ImageWear is a standout provider of versatile mat & mop service in Beaumont, TX, catering to various industries. We have a detailed understanding of unique industry requirements acquired over years of dedicated work, delivering first-rate solutions that adhere to stringent safety and cleanliness protocols. Here's our top-tier mat services lineup:
Logo Mats
Ace ImageWear's high-quality logo mats combine aesthetics with functionality, offering a sleek professional look that aids in making favorable initial impressions, all while assuring safety and tidiness even during the busiest times.
Anti-Fatigue Mats
Designed to minimize physical strain, anti-fatigue mats boost comfort during extended standing periods. These mats are essential in environments requiring extended standing, enhancing productivity and overall wellness.
Electrostatic Discharge (ESD) Mats
Our special mats with carbon filaments woven in help neutralize static buildup, especially around electronics like computers and copiers.
Anti-Slip Mats
Offering excellent grip in slippery or damp areas, our anti-slip mats substantially lower accident risks. Perfect for busy locations, they maintain safety and cleanliness.
Area Protection Mats
Invest in Ace ImageWear's area protection mats to keep your facility clean and secure. These mats trap sand, grit, and moisture from being carried in, preserving floors and preventing potential mishaps.
With Ace ImageWear's mop service, your facility gains access to the means to ensure a hygienic and safe space. By using top-grade materials and skilled care, we offer thoroughly serviced mops as a streamlined solution to enhance cleanliness and operational efficiency. Explore the excellence in hygiene through Ace ImageWear's top-tier mop service.
Dust Mops
Engineered for optimal dirt trapping, Ace ImageWear dust mops are the choice for maintaining pristine conditions. Our professional-grade dust mops are both efficient and effective.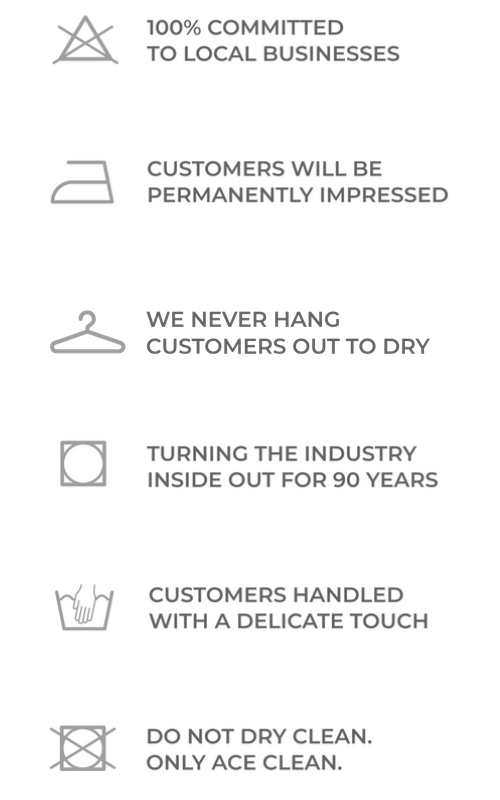 Ready to Ace Your Uniform Rental Program?
Contact:  Patrick Harrison, Branch Manager
Nederland, Texas Address
1515 Lone Star Dr
Suite A Nederland, Tx 77627
Call us today, or use the form below.
713-678-7910 or toll free 1-800-877-3336
Wet Mops
Our premium wet mops are crafted for superb absorption and longevity. Consistent professional maintenance guarantees that your establishment is equipped with clean mops all year.
Microfiber Mops
Ace ImageWear's microfiber mops are apt for both dry and wet cleaning tasks:
High absorption

. Made of ultra-thin fibers, these mops display enhanced soaking ability compared to standard mops.

Avoid cross-contamination

. Ideal for places like food facilities and labs, our unique mop-per-room approach uses a fresh pad for each room, curbing contaminant spread.

Enhanced cleaning

. Microfiber mops eradicate over 90% more bacteria than conventional mops, contributing to a safer, cleaner space.
Contact Ace ImageWear Now!
As a leader in the mat and mop industry, Ace ImageWear's steadfast devotion to excellence, personalized solutions, and top-notch service has solidified its reputation. Reach us at 1-800-877-3336 or send us an email to discover more about the exceptional mat & mop service in Beaumont, TX.
Throughout our lives, the laundry industry plays a vital role. From the bedsheets we enter the world in to the napkins and tablecloths at our tables and beyond, linen is always there. Celebrate International Linen and Uniform Service Day (ILUD) with Ace ImageWear today!
Why wait to change uniform rental providers? It's time to get out of that national outfit and into a local uniform partnership.