Towel & Apron Service in Beaumont, TX
Ever thought about how pivotal a superior towel & apron service in Beaumont, like Ace ImageWear, could be for your enterprise? Consider the perks: exceptional quality, sheer convenience, and diverse offerings. Our suite of services ensures that you consistently present a polished image and operate seamlessly.
Ace ImageWear presents an array of distinct towels, each crafted for specific industry needs. Here's what we bring to the table:
Cotton Shop Towels
For businesses like auto shops or manufacturing units where spills are par for the course, our cotton shop towels come to the rescue. These towels efficiently soak up liquids and, after a thorough cleaning, are ready for reuse, making them an eco-friendly choice. With our towel & apron service in Beaumont, pristine towels are always at your disposal.
Kitchen and Bar Towels
In high-paced kitchens or vibrant bars, untidy situations are a given. However, our top-tier kitchen and bar towels are equipped to handle any spillage, whether it's cleaning counters or mopping up unforeseen spills. With the support of Ace ImageWear, you can bypass the cycle of buying and washing towels. We shoulder that responsibility, regularly supplying spotless towels to your venue.
Microfiber Towels
For scenarios where traditional towels falter, microfiber towels step in. Perfect for cleaning glass, electronic gadgets, and sensitive tools, they prevent lint and scratching issues. Our towel & apron service in Beaumont ensures you're never in a pinch for these towels.
Bath & Gym Towels
Do you run a gym, spa, or hotel in Beaumont? Bath and gym towels are crucial. With Ace ImageWear, you can present your patrons with luxurious, professionally-cleaned towels, enhancing their overall experience and comfort.
More than just fabric, aprons are integral to several businesses. Whether you're catering, crafting, or any venture demanding protective wear, we have a solution. Our hassle-free rental model guarantees you always have access to spotless aprons, fit for your requirements. From culinary aprons to workshop varieties, our towel & apron service in Beaumont promises that top-quality aprons are constantly within reach.
Sign Up with Ace ImageWear!
Gone are the days of running short on immaculate towels or aprons. Ace ImageWear's dependable towel & apron service in Beaumont enables you to prioritize core business activities. We take care of inventory, cleaning, and distribution. All that's left is for you to connect with us. Initiate contact with Ace ImageWear and choose a service package that aligns with your enterprise's demands. Trust in us to manage the intricacies so you can zero in on delivering unparalleled customer experiences. Sign up with us now and experience the Ace ImageWear edge!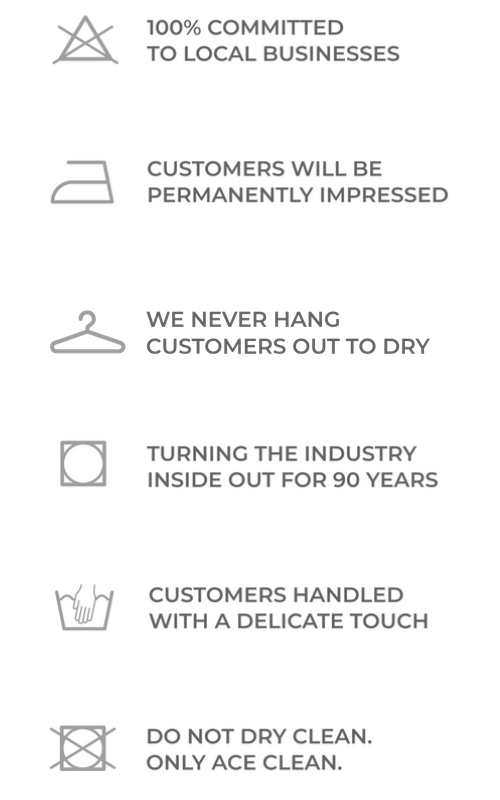 Ready to Ace Your Uniform Rental Program?
Contact:  Patrick Harrison, Branch Manager
Nederland, Texas Address
1515 Lone Star Dr
Suite A Nederland, Tx 77627
Call us today, or use the form below.
713-678-7910 or toll free 1-800-877-3336
Throughout our lives, the laundry industry plays a vital role. From the bedsheets we enter the world in to the napkins and tablecloths at our tables and beyond, linen is always there. Celebrate International Linen and Uniform Service Day (ILUD) with Ace ImageWear today!
Why wait to change uniform rental providers? It's time to get out of that national outfit and into a local uniform partnership.