Uniform Service in Beaumont, TX
As a top provider of professional uniform service in Beaumont, Texas, Ace ImageWear delivers quality, customized solutions that help your business stand out while keeping your employees comfortable and safe. Discover our extensive uniform service in Beaumont for various industries below, and make sure to reach out to us for a tailored consultation!
Automotive Uniforms
Our automotive uniforms will withstand the challenges of the industry while promoting a professional appearance for your employees. We provide a range of durable and functional clothing, such as automotive technician shirts, trousers, coveralls, and jackets, with options for customization to reflect your brand and meet your specific requirements.
Bioscience Uniforms
At Ace ImageWear, we recognize the critical role of safety and hygiene in the bioscience field. Our selection of bioscience uniforms includes lab coats, scrubs, cleanroom garments, and protective gear that comply with industry standards, guaranteeing that your employees stay safe while exuding a professional image.
Corporate Apparel
Create a memorable impact with our premium corporate apparel. Offering everything from dress shirts and blouses to polos, slacks, and skirts, our wide array of professional clothing can be tailored with your company logo and colors for a consistent brand identity.
Food Processing Uniforms
Maintaining cleanliness and safety is crucial in the food processing industry. Ace ImageWear provides a variety of uniforms that adhere to HACCP and FDA regulations, including smocks, aprons, coveralls, and hair and beard nets, ensuring your staff are well-equipped to preserve a sanitary work environment.
FR Garments
For occupations where fire-resistant attire is a necessity, Ace ImageWear supplies a range of FR garments. This includes coveralls, shirts, trousers, and jackets. These garments meet industry safety standards, safeguarding your employees and minimizing the likelihood of workplace incidents.
High Vis and Safety Apparel
Keeping your employees safe and easily visible on the job is a top priority at Ace ImageWear. Our assortment of high visibility and safety apparel includes vests, jackets, shirts, and trousers in various colors and reflective materials, making sure your employees are both seen and protected.
Manufacturing & Industrial Uniforms
Our manufacturing and industrial uniforms are designed to endure the demands of the job while fostering a professional look. Choose from a variety of sturdy work shirts, trousers, coveralls, and jackets, customizable to cater to the specific needs of your industry.
Petrochemical Uniforms
In the petrochemical industry, durability and safety are of the utmost importance. Ace ImageWear offers a range of uniforms, including FR garments, coveralls, and high-visibility clothing. Each of these fulfills the unique requirements and safety standards of this challenging field.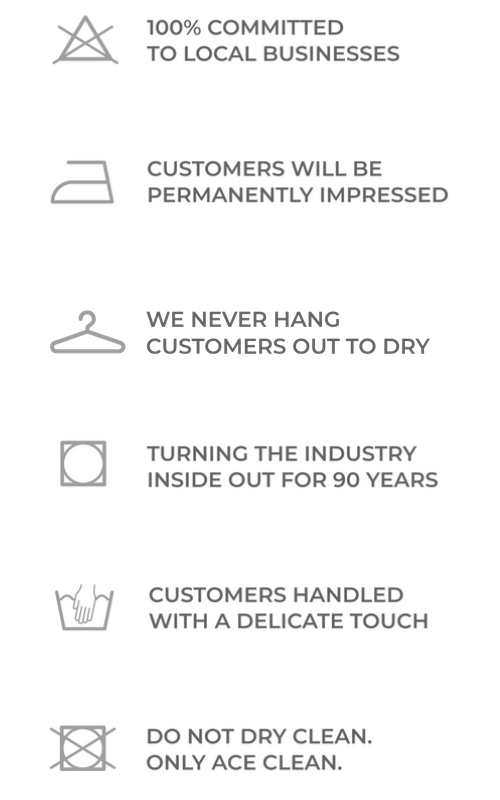 Ready to Ace Your Uniform Rental Program?
Contact:  Patrick Harrison, Branch Manager
Nederland, Texas Address
1515 Lone Star Dr
Suite A Nederland, Tx 77627
Call us today, or use the form below.
713-678-7910 or toll free 1-800-877-3336
Outerwear
Provide your staff with appropriate outerwear for any weather situation. Our selection encompasses jackets, coats, rain gear, and cold-weather clothing. We can customize each to display your company's logo and colors.
Transportation & Logistics Apparel
Ace ImageWear understands the significance of comfort, resilience, and safety in the transportation and logistics sector. Our uniform options consist of cargo pants, work shirts, high-visibility vests, and jackets. Each helps keep your employees looking sharp and feeling at ease throughout their workday.
Sign Up for Uniform Service in Beaumont, Texas Today!
For exceptional uniform service in Beaumont, TX, look no further than Ace ImageWear. With our extensive range of customizable uniforms and apparel designed to suit various industries, we will elevate your business image while prioritizing employee safety and comfort. Contact us today for a customized consultation, and let's work together to elevate your business presence!
Throughout our lives, the laundry industry plays a vital role. From the bedsheets we enter the world in to the napkins and tablecloths at our tables and beyond, linen is always there. Celebrate International Linen and Uniform Service Day (ILUD) with Ace ImageWear today!
Why wait to change uniform rental providers? It's time to get out of that national outfit and into a local uniform partnership.