Ace ImageWear Near Houston
Local uniform company,

serving H

ouston area businesses
Ace ImageWear got its start in Texas after purchasing Shepherd's Linen in the 1900's. Since then, we've remained committed to growing within the lone star state and have continued to learn how to better serve the rich community of Houston. After rebranding as Ace ImageWear among all of our locations in 2007, we're more prepared than ever to show Houston how to Ace It.
You'll find that national uniform suppliers often leave you wanting more in quality of customer service, proper accountability and maintaining a relationship with your business. Here at Ace ImageWear, connecting with our long-term employees couldn't be easier. They get to know your business, your employees and are a trusted resource for your uniform rental programs and any other facility services you might need.
It's time to get out of that national outfit and into a local uniform partnership. Let Ace take care of it.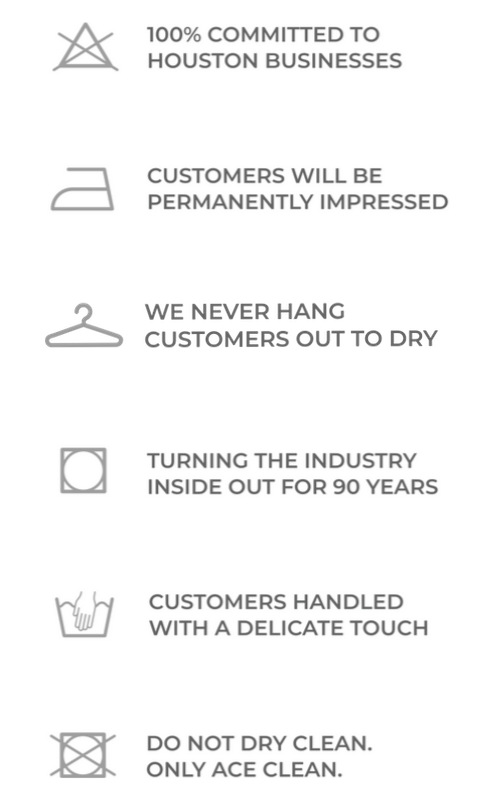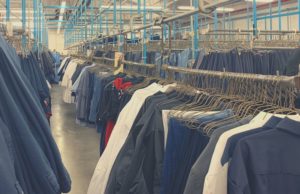 Uniform Rental & Laundry Services If you own or manage an automotive shop or industrial warehouse in Houston, Texas, Beaumont, Texas, Kansas City, Missouri, or the surrounding communities, choosing your uniform rental service is of prime importance in controlling your company's image. Your customers want to see clean and neat uniforms on the service personnel … Read more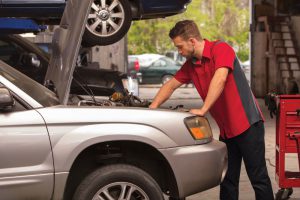 Automotive Mat Rental and Managed Restroom Services Mat rental, cotton towel rental, and managed restroom services cut costs and save time for those companies in the auto service industry. A comprehensive uniform rental company like Ace Imagewear does them all! We offer customized mats of various types that are specifically designed for garage area and … Read more
Why wait to change uniform rental providers? It's time to get out of that national outfit and into a local uniform partnership.